I've received a number of emails in the last month asking what is the best way to create winter effects on a layout and what are the best products to use to do it.
I personally think that Woodland Scenics provide the best materials for this and in the following video you can see why, as well as a quick guide on how to implement the effects and how they look once completed.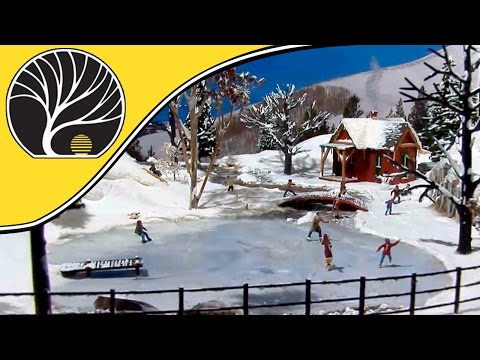 The products shown in this video are:
As you can probably tell from the video, when you create a winter scene, you are adding that permanently to your layout.
I'm still looking for some products and ways which will allow you to make an existing layout into a winter scene, but can easily be removed once winter is over. If any one has any suggestions pleased leave your comments in below.
FREE Member News Letter & Discounts
Receive Exclusive Member Discounts & The Best News Tips & Secrets
100% Secure. Cancel the email news letter at any time with 1 click
Click the left or right arrows to view all the books... Click the book for more detail.
Tags: Model Train Information